Dr. Matthew Davis performs new procedure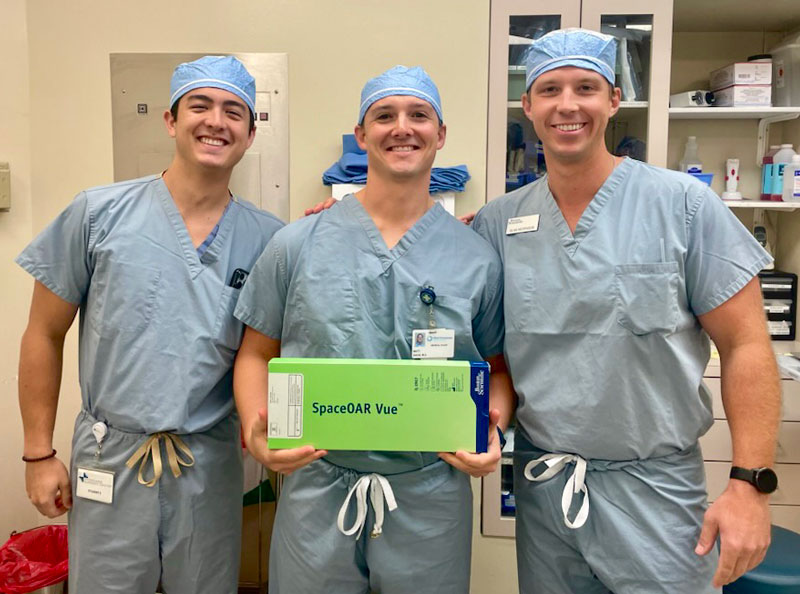 Dr. Matthew Davis recently performed the first SpaceOAR procedure at Physicians Surgery Center.
When treating prostate cancer patients with radiation therapy, the goal is to destroy the cancer cells while avoiding damage to surrounding healthy tissue. The SpaceOAR Hydrogel is a pre-treatment option that may help minimize the potential side effects of radiation therapy.